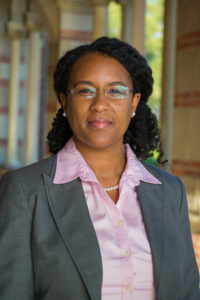 Shakari Byerly is a Partner and Principal Researcher at EVITARUS. Ms. Byerly designs and conducts public opinion research encompassing a broad range of issues, including candidate and ballot measure campaigns, American social and political values, and public attitudes toward transportation infrastructure and services, education, health care, natural resource conservation. With nearly 20 years of experience, Ms. Byerly has served as a pollster for dozens of electoral campaigns, cities, counties, local school districts, community college districts, special districts, public agencies, and non-profit organizations across the country, with concentrated expertise in California.
Prior to EVITARUS, Ms. Byerly was a Senior Vice President at Fairbank, Maslin, Maullin, Metz and Associates (FM3), a national opinion research and strategy firm, where she conducted research on behalf of numerous state and local government agencies throughout California. She is also highly familiar with on-the-ground issues related to electoral representation, having designed and implemented voter targeting and field canvassing strategies on behalf of the California Democratic Party. In addition, Ms. Byerly has served as a Policy Consultant to several members of the California State Legislature and the Los Angeles Board of Education.
Ms. Byerly also has unique expertise in issues related to California governance and political reform. Prior to joining FM3, she was the Manager of the California Governance Project at the Center for Governmental Studies (CGS), a non-partisan, non-profit research institute focused on political and electoral reform. While at CGS, Ms. Byerly co-authored several ascendant publications on redistricting reform and ballot initiative reform. She is a former board member of California Common Cause, and was an instrumental part of both the policy development and campaign consulting teams behind the successful passage of California's Proposition 11, which transferred authority over the state's redistricting process from the State Legislature to an independent citizen's committee.
Ms. Byerly earned a Master's degree in Public Policy from the UCLA Luskin School of Public Affairs, and a Bachelor's degree, Cum Laude, in Government from Dartmouth College where she was an Andrew Mellon Fellow. She is earning a doctoral degree in Political Science with concentrations in Quantitative Methods/Research and American Politics, as well as a Master's degree in Social Statistics, at UCLA.
Ms. Byerly is a National Research Council Ford Foundation Fellow, a University of California Eugene V. Cota-Robles Fellow, an American Political Science Association (APSA) Fellow, and a Fellow at the Jesse M. Unruh Institute of Politics at the University of Southern California (USC). Ms. Byerly is a member of the American Association for Public Opinion Research (AAPOR) and APSA.
RODREGO A. BYERLY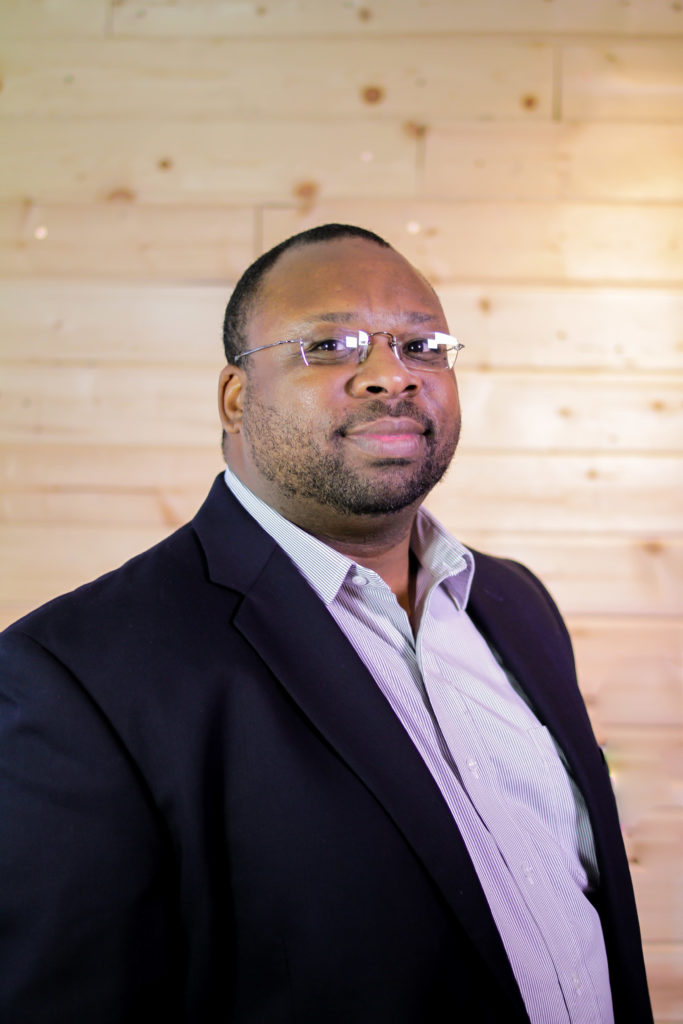 Rodrego A. Byerly is the President of Evitarus. Mr. Byerly conducts surveys, focus groups, and executive interviews to support political and public policy stakeholders, including state and local government agencies, elected officials, universities, foundations, and non–profit organizations throughout California. He has conducted research encompassing a range of policy domains, including transportation, health, American political attitudes, civic engagement, philanthropy, volunteerism, as well as political campaigns.
Prior to founding Evitarus, Mr. Byerly co-founded and served as Director at Blue Beacon Capital, a Los Angeles based investment bank, where he advised corporations on matters related to growth, financing, and strategic transactions. Previously, he was Vice President at SG Capital, a Santa Monica based investment bank, and a New York-based Researcher at UBS, a global financial services company, where he helped establish the group as a top five research platform worldwide. Mr. Byerly is a securities arbitrator, as well as a registered securities professional, with FINRA. He holds the Series 63, 79, and 82 securities registrations.
Previously, Mr. Byerly served as a Policy Fellow to Former Mayor of New York City David Dinkins. His public and non-profit sector experience also includes work with the U.S. Government Accountability Office (GAO) in Washington, D.C., as well as The National Committee on U.S.-China Relations and The Asia Society, both in New York.
Mr. Byerly is also active in education and serves as a Faculty member of the Management Department in the College of Business and Economics at California State University Los Angeles. His courses focus on such topics as power, politics, and influence in organizations, ethics, strategic communications, negotiation and persuasion, entrepreneurship, and strategic decision making. He is also a Faculty Adviser through the Center for Entrepreneurship. Mr. Byerly's interest and experience in education also includes serving as a mentor to youth, and a tutor and teacher of K-12 students in New York City and Los Angeles, respectively.
Mr. Byerly earned an MPA degree from the School of International & Public Affairs at Columbia University where he was a University Fellow. He received a Bachelor of Arts degree, as a Lawson Class of 1919 Scholar, in Economics and Government from Dartmouth College where he earned a Citation in Economics.